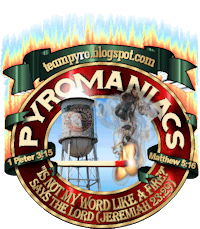 Who is Phillip R. Johnson?

hil Johnson was born June 11, 1953 in Oklahoma City, OK. He spent his formative years in Wichita, KS, and then Tulsa, OK. He graduated from Nathan Hale High School in Tulsa in 1971. That same year he was led by the grace of God to trust Jesus Christ as Lord and Savior. (If you want to read Phil's own account of his conversion, click here.)


Today, he is the Executive Director and radio host for Grace to You, a Christian media ministry featuring the preaching and writings of John MacArthur. Phil has been closely associated with John MacArthur since 1981 and edits most of MacArthur's major books. Phil also pastors an adult fellowship group called GraceLife at Grace Community Church in Sun Valley, CA. And he can be heard almost weekly on a podcast with Todd Friel titled "Too Wretched for Radio."


Phil studied at Southeastern Oklahoma State University for one year, then transferred to Moody Bible Institute, where he earned a bachelor's degree in theology (class of 1975). He was an assistant pastor in St. Petersburg, Florida and an editor for Moody Press before moving to Southern California to take his current position in 1983.


Theologically, Phil is a committed Calvinist—with a decidedly Baptistic bent. (That explains his love for Charles Spurgeon). Phil is also an inveterate reader and bibliophile. He has a beautiful wife (Darlene), three grown sons, three fantastic daughters-in-law, and seven adorable grandchildren.

For an abbreviated bio and hi-res photo of Phil, click here.
. . . or why not visit

on your way out?

Copyright © 2001 by Phillip R. Johnson. All rights reserved. hits