Updates?


This is where we used to post weekly information about updates to . These days, updates tend to come in waves, but not necessarily weekly. Important additions to are usually noted on the main page. For other new material from Phil Johnson almost daily, read PyroManiacs.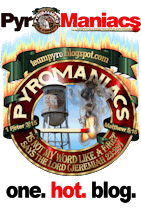 FOR THE ERA ENDING 24 September 2005:
Advanced Thinkers
"This is most illiberal talk in the judgment of our liberal friends, and they will rail at it in their usual liberal manner."

FOR THE HALF-YEAR ENDING 11 June 2005:
More to come very soon, Lord willing.

. . . or why not visit

on your way out?

Copyright © 2001 by Phillip R. Johnson. All rights reserved. hits